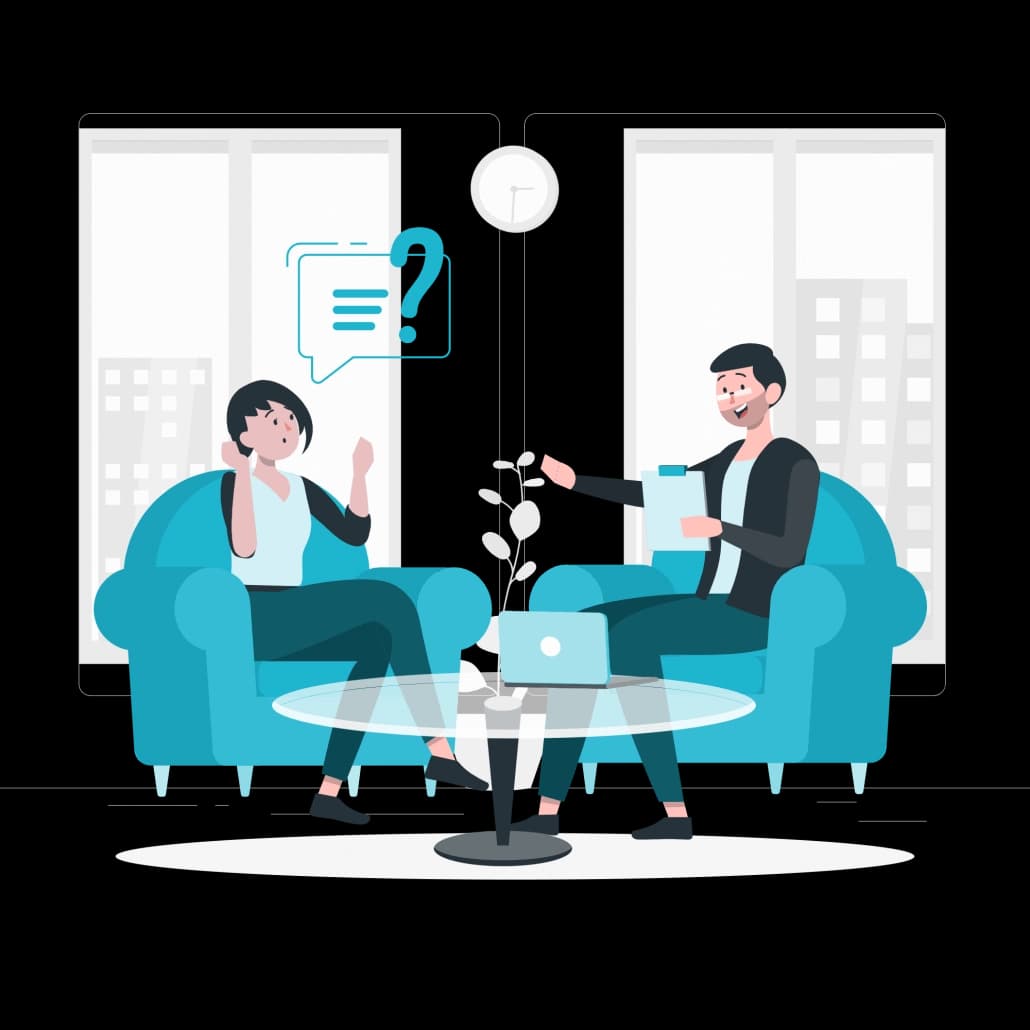 Back in May, the Frankfurt-based startup CAPTIQ announced that 15 investors had been brought on board in a financing round. Now the creators of the credit platform for regulated professionals have announced a cooperation with the insurance broker Hoesch & Partner. Reason enough to introduce CAPTIQ to you - 5 questions to the founders Soraya Braun and Lorenz Beimler.
Who are you, what do you do and how did you get to what you do today?
We are Soraya Braun and Lorenz Beimler, Co-Founders and Co-CEOs of CAPTIQ. We offer an online lending platform for regulated professionals. This includes doctors, pharmacists, architects, tax consultants or lawyers. Our idea originated from a market observation: We know a pediatrician from the Saarland, who wanted to open a practice almost two years ago and received a credit rejection from his house bank. We did not find any suitable alternative financing - there are plenty of providers in Germany. That surprised us a lot at first. After some research we realized that this is due to the special legal form of the pediatrician and most regulated professions. Due to a trade tax exemption, these mostly establish a non-balancing legal form, i.e. they are freelancers, for example. However, this also means that no financial figures, for example in the form of annual financial statements, are published. Many alternative online lending platforms for business customers work with algorithms that determine a credit rating in as standardized a manner as possible. This works very well for an HBG balance sheet. But for freelancers, one is confronted with a data procurement and validation problem, which is why freelancers, for example, cannot find alternative financing above a certain loan amount. That's how the idea for CAPTIQ came about. By the way, CAPTIQ is an acronym of Capital & IQ.
How would you describe your business idea in 3 sentences or less?
A true end-to-end lending platform that refinances itself through the issuance of a Luxembourg note to institutional investors and can thus massively differentiate itself from the competition, which is largely characterized by crowdlending and crowdfunding on the one hand and by unregulated structures under supervisory law on the other. As a result, we can offer our product on both sides - lending and investment vehicle - faster, cheaper and still in compliance with regulatory requirements.
What has been your biggest challenge so far?
Finding investors was a very big challenge for us, as we were looking for over half a million in start-up capital before entering the market. Without the so-called 'proof of concept', you have to do an enormous amount of convincing and prove yourself as a person. In the meantime, we were able to close the first financing round with 15 experienced investors.
Where do you see yourselves and your company in 5 years?
Regulated professionals are increasingly confronted with an unjustly credit-rationed market. This predominantly affects founders and small loan amounts of less than 100,000 euros, which are economically unattractive for conventional banks due to the high regulatory requirements and low interest yields. Our solution is simple, fast and digital. CAPTIQ will be the first point of contact for regulated professionals in financing matters in 5 years.
What connects you to Frankfurt and the Rhine-Main region? And what is happening in our startup ecosystem?
Frankfurt is the ideal location for us. The proximity to the banks and the infrastructure are ideal. There is an enormous amount happening in the startup ecosystem. One example is the rapidly growing TechQuartier, where we are also members.
Contact for queries:
CAPTIQ GmbH
Back to the news overview
You always want to stay
up to date

?

Then just follow us on our social media channels to get the latest CAPTIQ news the fastest way.