Hessen Kapital

invests in CAPTIQ

Placement of first bond launched
Preparations for market launch in full swing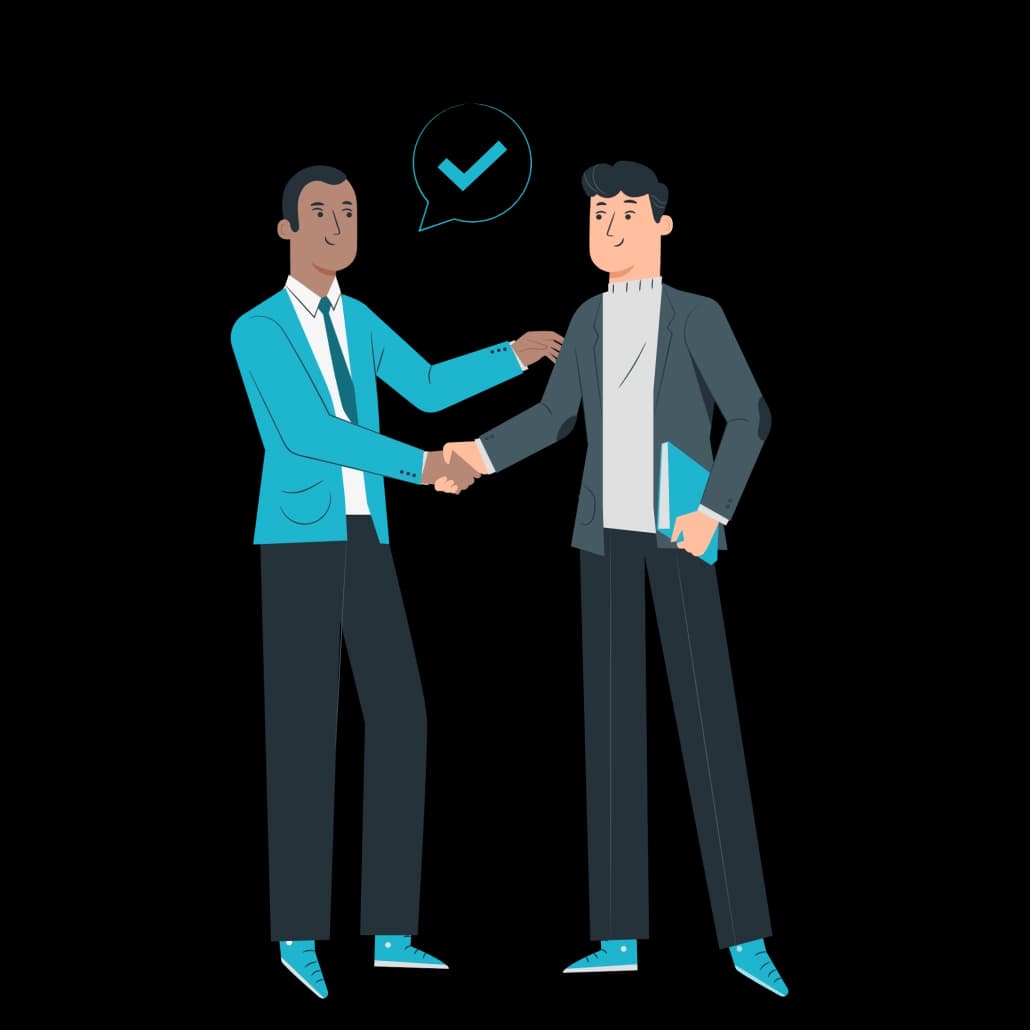 Frankfurt, October 05, 2020 Frankfurt-based FinTech CAPTIQ has successfully completed its third financing round, raising a seven-digit euro amount. The digital financing platform for regulated professionals is thus well prepared for its market launch. In parallel, CAPTIQ has started the placement of its first bond for the refinancing of low-volume loans.
Through the current financing round, the circle of investors was once again expanded by renowned business angels, primarily from the German and international financial scene. Likewise, about 80 percent of the existing investors participated in the capital round, whose volume was doubled by the open participation of Hessen Kapital III (EFRE) GmbH. 'We are very pleased that the innovativeness of our approach and the market perspective of our platform offering has been recognized by the entry of the investment company of the State of Hesse,' said CEO and founder Soraya Braun. The fund's resources, which come 50 percent each from the budget of the State of Hesse and the European Regional Development Fund (ERDF), are awarded to small and medium-sized enterprises, including technology-oriented start-ups. The closing of the third round of financing brings the total capital raised by CAPTIQ to over €2 million. The fresh funds are to be used primarily for further product development and team expansion.
Increased demand for low-volume loans up to 250,000 euros 'Triggered by the Corona crisis, we see an increased demand for small business loans and will launch our offering as soon as possible to provide acute relief to regulated professions,' says co-founder and CEO Lorenz Beimler. CAPTIQ has developed the first alternative online financing solution tailored to the needs of regulated professions, the majority of which are freelancers. The loans, which are brokered via the CAPTIQ platform, address in particular financing requests of less than 250,000 euros, which are hardly economically viable for commercial banks at current market conditions, are hardly reached by development banks and thus remain underserved. The annual demand for financing in this segment amounts to around EUR 8 billion, with default rates for these occupational groups averaging a record low 0.29 percent per year.
The business model is based on a B2B approach that integrates financial advisors and banks into the sales model. 'In view of the overall conditions, the interest rates offered are on a competitive level even compared to development banks and are available much faster with a loan decision within one to two working days,' says Soraya Braun.
Attractive risk-return profile for conservative long-term investors The refinancing of the loans is being carried out via a bond that is currently being placed. With the bearer bond, CAPTIQ is for the first time providing institutional investors with access to an asset class that is characterized by a high level of security but was previously not investable for them. With an investment-grade risk rating of BBB- (Restricted) by the ESMA-accredited rating agency Creditreform and a targeted yield of around 2.60 percent p.a., the CAPTIQ bond meets the requirements of risk-averse and long-term investors such as custodian A-managers, pension and provident funds or insurers. 'Our bond addresses a target group that is underserved in the current interest rate environment and is desperately looking for defensive investment opportunities with positive returns,' says Lorenz Beimler. In this context, the risk profile of the bearer bond is improved by a ten percent default guarantee, part of which is contributed by CAPTIQ itself.
About CAPTIQ
CAPTIQ operates a platform that facilitates the granting of loans to regulated professionals, e.g. for the establishment of a medical practice, an engineering office or a law firm. The company offers financing at marketable conditions in the range of 10,000 to 250,000 euros. In addition to on-balance-sheet legal forms (e.g. limited liability companies), the company also caters to the needs of non-on-balance-sheet legal forms typical of regulated professions (e.g. freelancers). The loans are refinanced in securitized form via institutional investors such as pension funds or Depot A managers. The CAPTIQ business model is based on a B2B approach that integrates financial advisors and banks into the sales process. CAPTIQ as a portmanteau word stands for the combination of Capital and IQ - thus for a new, intelligent form of financing.
Contact for queries:
CAPTIQ GmbH
Frankfurt, 05 October 2020 / Published on Wallstreet
Back to the news overview
You always want to stay
up to date

?

Then just follow us on our social media channels to get the latest CAPTIQ news the fastest way.